with more than 30 years of operation on the market. SIKOis one of the strongest sellers of complete kitchen and bathroom equipment in the Czech and Slovak Republics with a wide network of stores. Robust e-commerce system systems run on SAP technologies.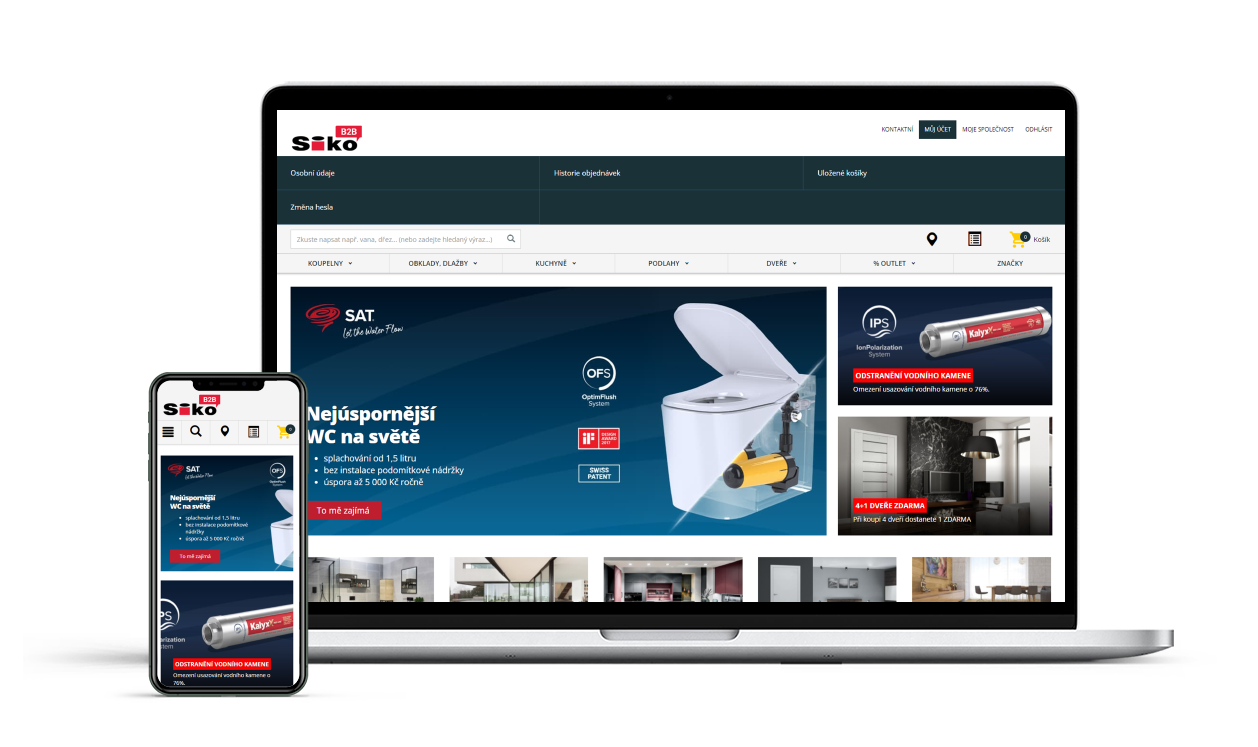 of our cooperation, they became cooperating with SIKO in the transformation of the old B2B e-commerce solution into the new SAP Commerce platform (hist. Hybris).
The change in the e-commerce solution brought with it a unified administration interface for both B2C and B2B platforms, which facilitates the work of the company's employees. Jeho súčasťou je tiež prepojenie na SAP ERP a SAP CRM (automatická synchronizácia objednávok, zákazníkov, produktov, produktových vlastností, skladového hospodárstva a iné)
offers, among other things, the use of advanced functions such as a ticketing system to solve client problems. Among other things, it is possible to simulate an order that, based on selected products in a basket, calculates the price for a B2B customer according to his sales group. Through the SAP commerce platform, the SIKO operator can also help B2B clients with the implementation of the purchase.
Analysis, design and subsequent implementation and deployment of a solution for the marketplace.