The search for new colleagues has changed in recent years.
At a time when it was enough to look at the reactions to job offers on career portals, it rang. The use of the LinkedIn social network, which has become a database of professionals in various fields and around the world, is gaining more and more prominence.
Human resources professionals often search for candidates based on the keywords you enter in your profile. By simply filling in the information on your profile, you can impress with your skills, services offered but also products. Conversely, by providing some information, you will ensure that people do not address you with job offers.
Headline – we recommend stating a job position or tech skill, which is the main one for you. This is the first text other people will see about you besides your name.
About- do you want to show off your portfolio of services / repositories? Feel free to mention it here. If you do not want to be contacted, we recommend that you state this fact in this section.
Experience – write down what you do, boast about your work and show what you do within the company
In the Skills & endorsementssection, you can choose from a wide range of experience and skills, simply by adding via Add Skills. As part of skills and skills, you can complete the Skill Quiz, the successful completion of which will be reflected in the given skill as a LInkedIn Assessment badge. Skill Quizzes are written in a rather theoretical form where you can choose from the options offered in a short period of time.
Want to know how your profile is doing?
If so, log in through your profile and check out your Social Selling Indexto find out how your profile is rated within your network of contacts and the industry in which you operate.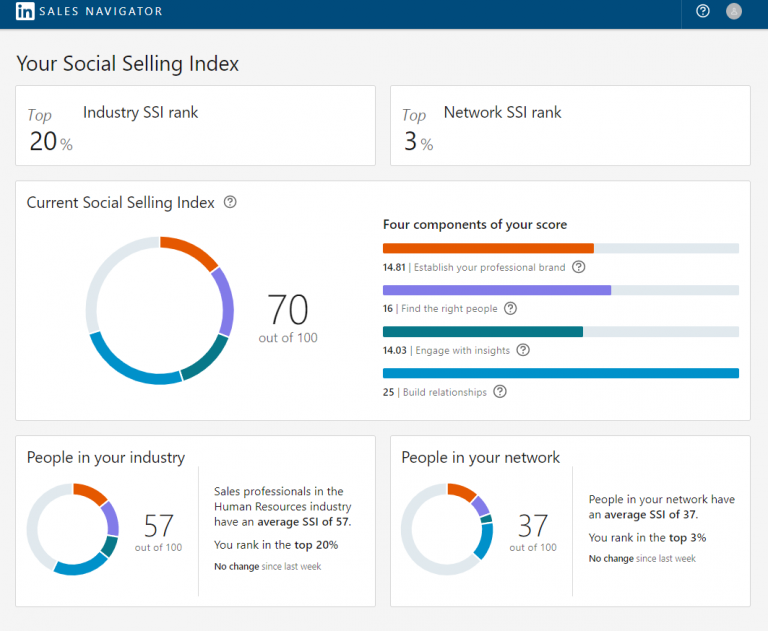 Would you like advice on filling out a profile? 
Please feel free to contact me. I will advise you.
Michaela Henkelová – HR manager