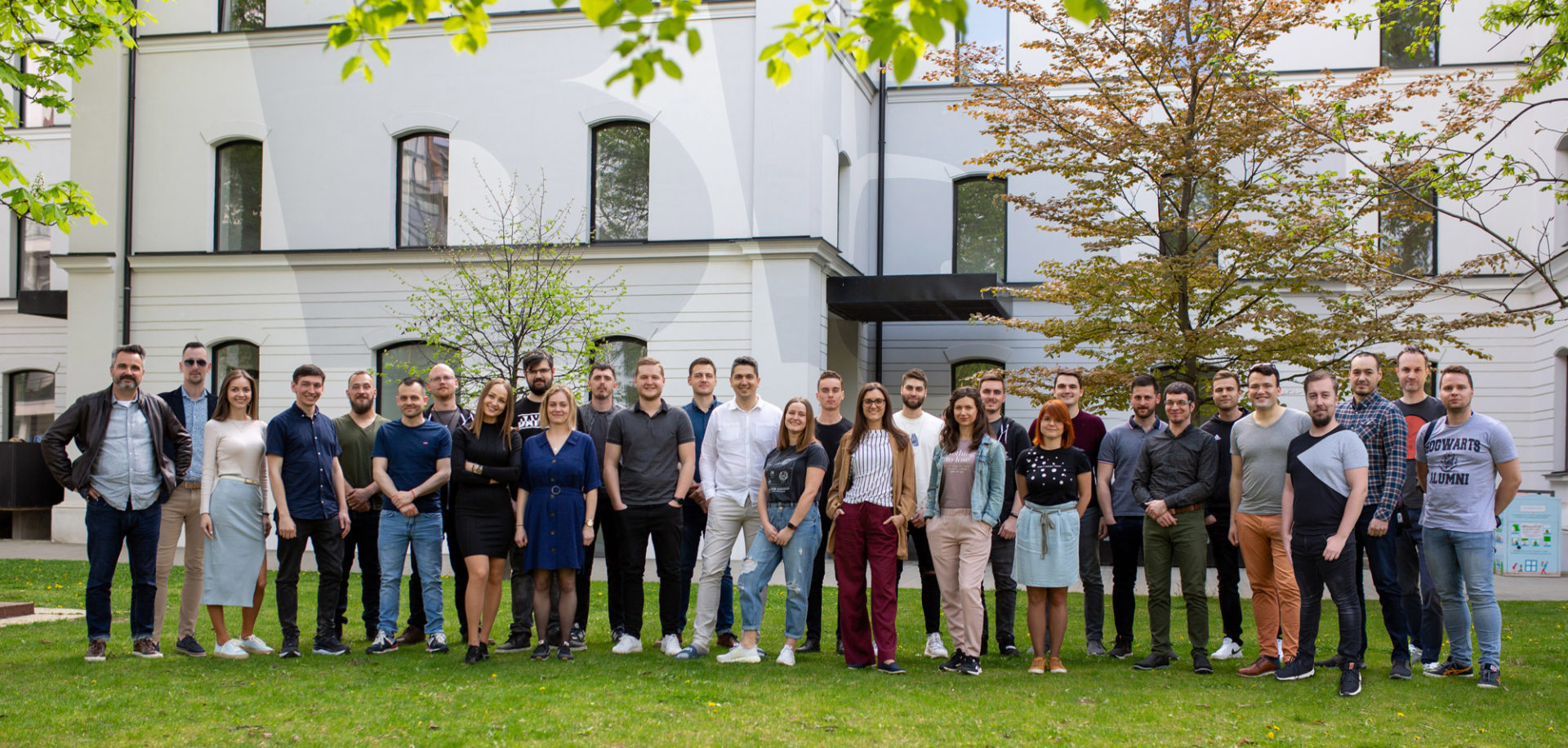 We are a local software company in Košice that was founded in 2011. Thanks to a high-quality tech stack composed of innovative technologies, we had the opportunity to transform more than 110 projects into the on-line world in more than 36 business fields.
Our team is made up of young ambitious people who prefer a non-corporate environment, faster career progress, challenges and more personal relationships. You can find us in the industrial premises of Kulturpark in Košice, which is for us source of inspiration and creative ideas. Outside of work, we manage to drink gallons of coffee, go to English classes and brainstorm at every chance we get.
New office space in Kulturpark
In November 2021, we replaced the "developer's den" on Kuzmányho street in Košice with attractive office space in Košice's Kulturpark. One of the reasons was the capacity limits of the office space at that time. When thinking of new office space, we were taking into account suggestions of business centers or even family houses. Finally, we had the opportunity to have office space in Kulturpark, the so-called "creative Mecca of Košice". Initially, it was not intended for commercial purposes, but for non-profits and creative professions. The plan changed and Kulturpark was expanded to include designers, architects, co-working spaces and IT companies.
…
The environment itself – exterior and interior – has a positive impact on the performance of our people. There is a relaxation zone in the office that colleagues may use to reset and recharge their batteries in the kitchenette, where we regularly replenish our food supplies. In addition, we have a regular supply of caffeine and, of course, quality technical equipment that allows us to work quickly and efficiently.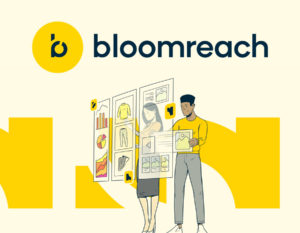 Start of cooperation with Bloomreach
On the basis of references and gaining trust, we started cooperation with the American company Bloomreach, for which we redesigned the bloomreach.com website. It was a big responsibility for us because we built the new version using their technologies: on the backend Bloomreach Experience Manager (Java) and on the frontend we used SPA framework Next j.s. (React). One of the biggest challenges was to migrate the old content to the new site. We achieved the migration using scripts, which automatically migrated content while preserving the original page content.
…
which automatically migrated content while preserving the original page content. In addition, we have worked with Bloomreach on their other sites, such as academy.bloomreach.com, documentation.bloomreach.com a commerceexperience.com. Commerceexperience is an initiative that brings together huge technology companies to shape the future of e-commerce. We implemented the site in the same tech stack as bloomreach.com.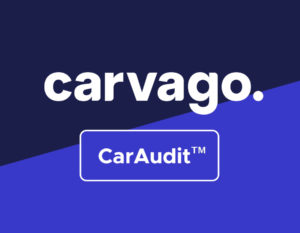 Beginning of cooperation with start-up Carvago
where we are currently working on the mobile application Car Audit
Our collaboration with Carvago began in 2020. Carvago offers the possibility to buy cars from different European countries based on photos and parameters. Our team implements the Car Audit mobile application, which is used to check the car at different stages of its life cycle. After ordering a Car Audit, Carvago will contact a technician to do a detailed report using the mobile app. This service has revolutionized the way we buy cars from abroad, as it is a guarantee of certainty from a certified mechanic, and Carvago itself vouches for the results of the car audits.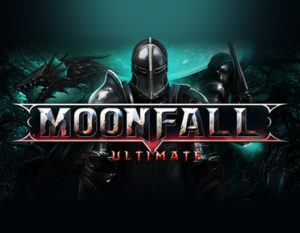 Release of Moonfall Ultimate
with Wales Interactive
After the game's release, we managed to find the Scottish publisher – Wales Interactive at Gamescom conference in Cologne. Moonfall was liked so much that we decided to release the game under the name Moonfall Ultimate. The revamped version featured an overhauled AI, a new game mod, two-player collaboration, and was also ported to PS4, XBox, and Switch consoles. After the release of this game, we gradually started to focus on websites and apps, which we are still actively working on today.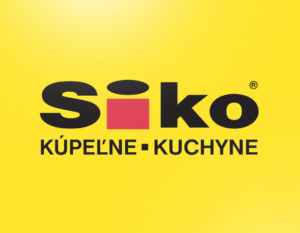 start of cooperation with SIKO
SAP Commerce
In 2018, our cooperation with Siko began. Based on experience and good references, Siko initially entrusted us with the partial implementation of e-commerce. Gradually we started to work on modifications of the B2C website, specifically on the optimization of the site. Based on Siko's satisfaction, our cooperation gradually deepened and they decided to entrust us with the B2B implementation. The principle was for the new B2B to run on SAP Commerce, as in the case of B2C, with both channels having a shared codebase.
…
We managed to get into the B2B production version. We continue to implement new B2B features and plan to incorporate more in the future, such as the marketplace. The marketplace will not only offer products, but also services and connect smaller craftsmen and businesses to bring your ideas to life. This is one of the modern ways of providing such services.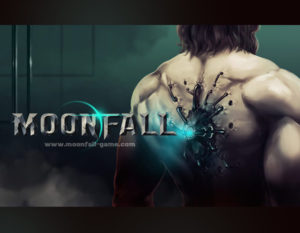 Start of Moonfall development
(official office space)
S.N. and M.H.'s little dream was to create an RPG. After the opportunity emerged, they didn't think long to grasp it and decided to work on this game title full time. The beginning of the game's development is also associated with a new stage, namely the official office space on Kuzmányho Street, where Moonfall was born. We decided to go self-promoting the game without a publisher, which also meant a self-release. The development took two and a half years and was fraught with various implementation challenges. The most challenging part of the whole process was creating the animations and AI for the NPCs (non-playable characters).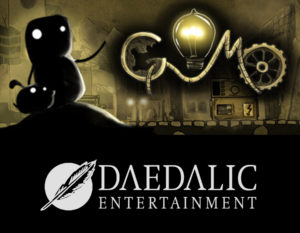 Release of Gomo
with Daedalic Entertainment
We've been developing Gomo with the gaming team for about three years. Subsequently, we managed to acquire a German publisher – Daedalic Entertainment, thanks to which we managed to sell more than 100 000 units. Gomo was a great success with all ages, even children, thanks to its strong visual interpretation.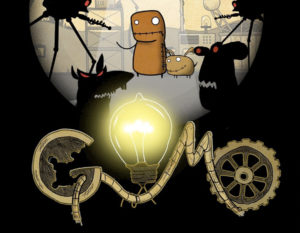 Start of Gomo development
The initial idea of creating the game Gomo originated in the premises on Štúrova Street during creative meetings of our current technical director Števo and his friends. One of the first ideas was to create a "Chalky Man" chalk doll that had to overcome obstacles on a virtual whiteboard. Subsequently, based on a new graphic design, a new sympathetic Gomo character was created, which resembles a sack of potatoes. It is a 2D adventure game that was animated in Flash and consists of several logic puzzles.